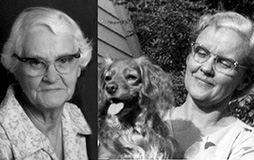 The Ashtons have inherited a multi-generational love for chamber music. This began with two remarkable ladies whom we all knew as Grandmother and Aunty Grace [Marjorie Ashton and Grace Nicola]. These dear sisters not only loved to play chamber music, but also made sure that the next generation developed the necessary skills to get in on the fun. Due in part to their open, supportive and enthusiastic influence, both the skills and the love for playing great music have been developed in the current generation of Ashton musicians, and also in their children.
It is this same enthusiasm and love for playing together that we hope to pass on to everyone who participates in Chamber Music Weekend. Since CMW began in 1998, our number of participants has grown amazingly, but more than that, we've gained life-long friendships with string players from all over the country. We are so glad you are thinking about joining us this summer. We look forward to some delightful time with you and with great music.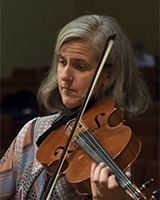 Ellen Ashton Francisco is director, instigator, and moving force for Chamber Music Weekend. She received her Master's Degree in viola performance with a chamber music emphasis from Longy School of Music in Cambridge, Massachusetts. While there, she studied with Raphael Hillyer, founding member of the Julliard String Quartet. Ellen's dream of inviting lots of friends for a long weekend of playing chamber music developed, in 1998, into the first Chamber Music Weekend. In the 25 years since, her realization of this dream has benefited hundreds of players. Ellen currently teaches violin,viola, and chamber music at Southern Adventist University and in the surrounding community.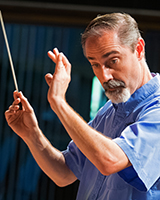 Jeremy Francisco, conductor of Chamber Music Weekend's chamber orchestra, holds a Master's Degree in orchestral conducting from Belmont University in Nashville, where he was privileged to study with conductor Karen Deal. He has also done extensive post-graduate studies in conducting at the University of Northern Colorado. Jeremy is a fine clarinetist and enjoys playing recorder with CMW groups.  He is also conductor of the East Tennessee Symphony Orchestra, conductor of SoundPoint Strings youth orchestra, and is recording engineer for the Chattanooga Symphony.  Their son Nathan, who plays both cello and organ, is a cello student at Bard College in New York.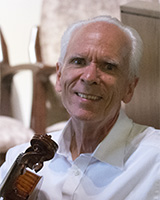 Dr. J. Bruce Ashton, assistant director of Chamber Music Weekend, is a pianist, composer, and professor emeritus, retired from teaching music at Southern Adventist University.  He holds degrees in piano performance from Capital University (Ohio), American Conservatory of Music (Chicago), and the College-Conservatory of Music at the University of Cincinnati. Although officially retired, he continues to teach on a part-time basis, as well as compose music, and conduct a local 30 voice choir.  A viola player as well as pianist, he has been involved in chamber music all his life, either playing, coaching, or making the many details of CMW work.  His compositions can be seen and heard at www.jbruceashton.com.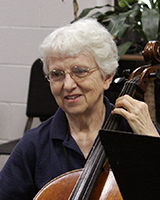 Leila Ashton does much of the background work for CMW, such as purchasing, planning, website design and library upkeep. Besides that, she is 'Mom' to the crew. She holds a master's degree in vocal performance from the University of Tennessee at Chattanooga, has taught voice, violin and piano for many years, plays cello and viola and is now a 'most-of-the-time' portrait artist. See her portraits on her Web site at www.LeilaAshton.com.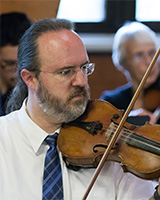 Daniel Ashton is a gifted violinist. He also plays viola, cello, bass, oboe, and any number of brass instruments, as well as being an excellent choral conductor. He works as a computer programmer for the North American Division of Seventh-day Adventists in the Washington DC area. His leadership, as key player and guide for the various chamber groups and orchestras, is very necessary to making Chamber Music Weekend possible.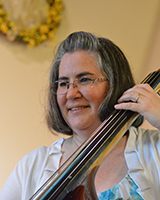 Vicki Ashton, Daniel's wife, provides invaluable help with Chamber Music Weekend registration and with general question-answering and problem-solving throughout the festival. She also serves as one of our hostesses. Vicki plays bass in the orchestra and sometimes violin. Their son, William, also an avid chamber musician, works with the North American Division of Seventh-day Adventists. Their daughter, Beth, has produced the first child in the next generation of the Ashton family. Beth and her husband, Eric, live in Maryland.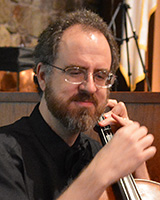 Ted Ashton holds a doctorate in math from the University of Georgia. A fine cellist, his love for chamber music is intense, which is very obvious to anyone who has enjoyed being a part of his groups. His leadership and enthusiasm help set the tone for Chamber Music Weekend. And in case there is a need for violin, viola, or bass, rather than cello, he's available and willing.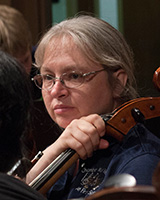 Heidi Ashton, Ted's wife, is the gracious hostess in charge of meal service for Chamber Music Weekend, a role that earns her much well deserved appreciation from both participants and staff.   Heidi is part time librarian, and also taking graduate classes micro biology  Their son, James, plays viola, and is currently working in the New York City Their daughter, Jolene, is married to Austin, who is working his doctorate in biology.  Heidi enjoys playing cello with CMW chamber groups.